Coronavirus – COVID-19 Please note we are business as normal !! Your orders may be delayed a few days. Thanks and please stay safe.
Sell games for cash
Search by Game Name + Platform or Barcode.
Search
Search for your games or console
Sell
Sell it to us and checkout
Ship
We'll give you a free shipping label
Get Paid
Sit back and get paid
Browse Full Catalogue
Always Fair - Free Post - Fast Payments - Great Reviews
We Buy
3DS, Dreamcast, Gameboy, GameCube, Gameboy Advance, Master System, Megadrive, N64, NES, DS, Switch, Wii, PS1, PS2, PS3, PS4, Vita, PSP, Saturn, SNES, Wii U, Xbox, Xbox 360, Xbox One.
Live Prices
All of our prices are up to date.
Get a fair price for your games all of the time.
Simple to use
Selling your games couldn't be easier
You can search by Platform, Title or Barcode.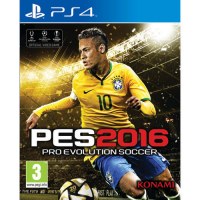  
Pro Evolution Soccer 2016
PS4
From its humble origins on PSOne, the PES series has leaped from format to format, adding ever more realism as it evolved. This heritage has been celebrated in PES 2016's new tagline 'Love The Past, Play The Future', highlighting the series' recent return to core PES values in last year's PES 2015 and focusing on the many new gameplay and presentational elements that will further establish the series as the definitive football experience. PES 2016 aims to retain its title of 'Best Sports Game', as voted across the world at games shows and by major media outlets in 2014, by continuing to lead the way in the recreation of 'The Beautiful Game'. The series aims to go back to its roots to create an exciting match between users, and proudly present PES 2016 to deliver quality gameplay following The Pitch is Ours mantra. From further integration of the industry leading Fox Engine to bring the on-pitch action to life and the full commitment to centre the product around creating the best gameplay experience, to the full redevelopment of Master League, every facet of the game has been enhanced to deliver yet another outstanding product. Fresh Gameplay – Exciting advancements reaffirming the PES series as having the No.1 gameplay. Features: • Advanced Collision System – The physicality of the modern game has been realised in PES 2016 with a significantly improved collision system, calculating how players interact, creating a unique outcome depending on type of impact. • Aerial Strength – With the new physicality system, aerial battles are a completely unique experience this year. Use the left stick to battle the opposition to disrupt a larger more powerful player, or find the best position to make the header/volley. • 1v1 Control – In PES 2016 the 1v1 player control have been enhanced, offering a wide range of movements with the existing controls. Response times have been improved allowing players to manoeuvre in tight situations, which also benefits the upgraded feint moves that allow sudden directional change that can cause defenders to lose their balance. The 1 on 1 situations now offer a great leap in exciting table-turning outcomes. Just as the real pitch offers opportunities for those brave enough to perform, players can pull off precise action, flexibly manoeuvre and pull away from the defender. Technique and timing lead to the defender to lose his balance, and creates great chances just as you pictured • Perfect Defence – Performing a tackle at the perfect time will powerfully shove the player out of the way to secure the ball. The ball will immediately be yours, creating direct turnarounds and counter opportunities. • Intelligent Player AI – 2-3 player combination play will be available by the improved concept of team strategy, which depends on the type of tactic you set for your team. Players no longer are reliant on manually triggering a 1-2, with teammates intelligently running off passes into space. • Goal Keeper ID – In a bid to improve quality and add unique individuality in performance, new goal keeper parameters have been added, that now vary in Catching, Clearance, Collapsing and Deflecting. This adds character to the players, who you can count on catching the ball rather than punching, or are better at stopping close range shots. • Celebration Control – New for the series, players have full control over goal celebrations to maximize their excitement when scoring! Prompts appear after a goal to trigger a trademark celebration, or unique actions at the press of a button.
Check out what our customers say Click on any logo to view feedback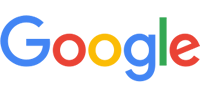 4.4/5 Stars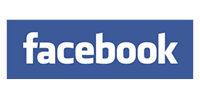 4.7/5 Stars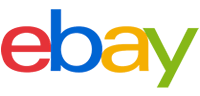 99% Positive
"The correspondence was very helpful and detailed"
Meg Wilding - 30 Jan 2020
"Great Job, fast and reliable"
Adam Whipp - 20 Jan 2020
"Good service - quick response, cheque arrived quickly"
Clare Gillon 18 Jan 2020
"Great service....easy to use and money in my account in time it said!"
Eric Green 18 Jan 2020
"Everything went smooth and payment was very fast"
Michelle Dean – 18 Dec 2019
"Genuinely great and speedy service"
Jordan Booker - 10 Dec 2019