Sell games for cash
Search by Game Name + Platform or Barcode.
Search
Search for your games or console
Sell
Sell it to us and checkout
Ship
We'll give you a free shipping label
Get Paid
Sit back and get paid
Browse Full Catalogue
Always Fair - Free Post - Fast Payments - Great Reviews
We Buy Games
Retro & New
Nintendo, Playstation, Sega, & Xbox.
Live Prices
All of our prices are up to date.
Fair prices for your games all of the time.
Simple to use
We make selling games easy
Search by Platform, Title or Barcode.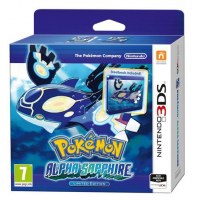  
Pokemon Alpha Sapphire Steelbook Edition
3DS
Pokémon Omega Ruby and Pokémon Alpha Sapphire are a fresh take on Pokémon Ruby and Pokémon Sapphire, which launched in 2003 and were fan-favourite hits on the Game Boy Advance system. The new titles promise to take players through a dramatic story within a spectacular new world, as they collect, battle, and trade Pokémon while trying to stop a shadowy group with plans to alter the Hoenn region forever... Pokémon fans can collect, battle, and trade Pokémon as they travel throughout the rich natural beauty of the Hoenn region. The Pokémon featured on the game packages are in fact Primal Groudon and Primal Kyogre, newly revealed transformations of the Legendary Pokémon Groudon and Kyogre. These two extremely powerful Pokémon clashed in an epic battle that once sent Groudon into a long slumber within the magma beneath the planet's crust and drove Kyogre into a deep sleep at the bottom of the ocean floor. The awesome transformation is a result of Primal Reversion, when Groudon and Kyogre reclaim their original power from nature's energy and obtain even greater power than they already have. The power within Primal Reversion is still being discovered, as well as what connection may lie between Primal Reversion and Mega Evolution. Features: • Embark on a new adventure through the Hoenn region, an area rich in natural beauty, that contains a cave that shows a scene described in legends. • Experience the awe of Primal Reversion, a new, extremely powerful transformation undergone by Legendary Pokémon Groudon and Kyogre. • Get even closer to solving the mysteries of Mega Evolution as more Pokémon gain this powerful ability.
Check out what our customers say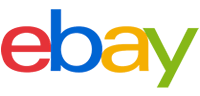 99% Positive
"Amazing experience with great service in COVID - 19"
Tommy Edwards - 18 Jun 2020
"Very prompt service and well received"
Scott Barton - 12 Jun 2020
"Very efficient company and easy to use!"
Marianne Vie 05 Jun 2020
"Great Customer Service. Would definitely use again"
Neil Dodson 28 May 2020