Sell games for cash
Search by Game Name + Platform or Barcode.
Search
Search for your games or console
Sell
Sell it to us and checkout
Ship
We'll give you a free shipping label
Get Paid
Sit back and get paid
Browse Full Catalogue
Always Fair - Free Post - Fast Payments - Great Reviews
We Buy Games
Retro & New
Nintendo, Playstation, Sega, & Xbox.
Live Prices
All of our prices are up to date.
Fair prices for your games all of the time.
Simple to use
We make selling games easy
Search by Platform, Title or Barcode.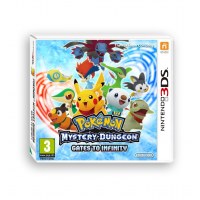  
Pokemon Mystery Dungeon: Gates to Infinity
3DS
Get ready for an infinite adventure! Become one of five popular Pokémon and then step into a world where amazing experiences are always nearby. Explore more than 20 exciting dungeons, each one filled with all kinds of Pokémon, treasures and surprises! Not only does each dungeon have its own unique characteristics – the Pokémon found within it, the type of terrain and the number of floors to explore - but the layout changes every time you enter, meaning an infinite number of dungeons await you! And what's more, items and treasures found in a dungeon can be used to help you make progress, while some of the Pokémon you'll battle against in each dungeon can be invited to join you on your quest. On top of the dungeons found in the main story of Pokémon Mystery Dungeon: Gates to Infinity, you can discover Magnagates - special entrances to new and unique dungeons - by using the outer cameras of your Nintendo 3DS system. Simply use the cameras to 'scan' any round object that you find in the real world and a new gate will open, allowing you to go where no Pokémon has gone before! From small beginnings in Post Town to creating your own elaborate city in Pokémon Paradise, there's a huge amount of adventure to be had in Pokémon Mystery Dungeon: Gates to Infinity. And you don't have to go alone! Up to four players can work together as a team via Local Play, exploring dungeons and fighting as their favourite Pokémon from their own team. Collect items and experience co-operatively with others, then carry it all over into your single-player adventure. You can also use StreetPass to send rare revival items, helping out other defeated players when you pass them in the street and receiving a reward in the process! Features: • Choose from one of five popular Pokémon: Pikachu, Snivy, Tepig, Oshawott or Axew. • Explore over 20 different dungeons – each one has a new layout every time you enter! • Battle against other Pokémon, then befriend and recruit them to join in the adventure. • Use the outer cameras of your Nintendo 3DS system to open up Magnagates and reveal new dungeons to explore! • Build up your own city from scratch and turn Pokémon Paradise in a place befitting of the name. • Join forces with up to three other players and explore the dungeons together. • Save complete strangers by sending help via StreetPass!
Check out what our customers say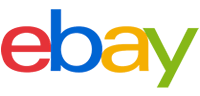 99% Positive
"Amazing experience with great service in COVID - 19"
Tommy Edwards - 18 Jun 2020
"Very prompt service and well received"
Scott Barton - 12 Jun 2020
"Very efficient company and easy to use!"
Marianne Vie 05 Jun 2020
"Great Customer Service. Would definitely use again"
Neil Dodson 28 May 2020