Sell games for cash
Search by Game Name + Platform or Barcode.
Search
Search and Sell Old Games
Ship
Free Post Label Provided
Get Paid
Quick and Safe Payments
Always Fair - Free Post - Fast Payments - Great Reviews
"Quick and easy! What more could you want!"
Sharon Teeder - 26th February, 2021
"Great service again, good communication good prices gave me what i was quoted. Speedy payment Thank you"
Tracey - 25th February, 2021
"Easy to do and send. Just boxed up stuff sent it off and had the money about 4 days later"
Paul Scarlett - 20th February, 2021
"Awesome service from start to finish, would highly recommend these guys. Amazing guys"
Mr Guthrie - 20th February, 2021
"Absolutely brilliant process and great cash in exchange for games. It all worked perfectly"
Pam Black - 15th February, 2021
"Just brilliant and always helping"
Billy Osborne - 14th February, 2021
"Easy, smooth process. Very happy"
Lisa-Marie Penn - 10th February, 2021
"Good prices. Easy to send. Quick payment.They also made you aware of each step. Brilliant"
Joshua Notman - 8th February, 2021
"Very easy website, easy to send. Was contacted all way through. Excellent service Thank you"
W McMullen - 3rd February, 2021
 
Cave Story 3D is a side scrolling shooter in a 3D environment. The player must survive against a variety of enemies and environmental hazards. Later in the game, many challenges are derived from navigating through these hazards with limited flight ability. Levels are often not strictly linear. Gameplay is a combination of high-speed shooting/action scenes, platforming, exploration and light puzzle solving. The player (Quote) wakes up inside an eerie cave with no memories of his past. He explores the island, becoming involved with its residents and other visitors, one of which has gained great power over the island and seeks to create an army to conquer the surface world. The entire game is fully reconstructed in 3D, giving a sense of depth perception on every stage. In some areas, the game play plane can be made to curve, to give the scene a greater sense of depth. However, in most cases, any curvature will be gradual and subtle, as all characters and projectiles will follow the plane.
Specific References
EAN13

5060073308316
Check out what our customers say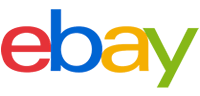 99% Positive
"Quick and easy! What more could you want!"
Sharon Teeder - 26th February, 2021
"Great service again, good communication good prices gave me what i was quoted. Speedy payment Thank you"
Tracey - 25th February, 2021
"Easy to do and send. Just boxed up stuff sent it off and had the money about 4 days later"
Paul Scarlett - 20th February, 2021
"Awesome service from start to finish, would highly recommend these guys. Amazing guys"
Mr Guthrie - 20th February, 2021
"Absolutely brilliant process and great cash in exchange for games. It all worked perfectly"
Pam Black - 15th February, 2021
"Just brilliant and always helping"
Billy Osborne - 14th February, 2021
"Easy, smooth process. Very happy"
Lisa-Marie Penn - 10th February, 2021
"Good prices. Easy to send. Quick payment.They also made you aware of each step. Brilliant"
Joshua Notman - 8th February, 2021
"Very easy website, easy to send. Was contacted all way through. Excellent service Thank you"
W McMullen - 3rd February, 2021