Sell games for cash
Search by Game Name + Platform or Barcode.
Search
Search and Sell Old Games
Ship
Free Post Label Provided
Get Paid
Quick and Safe Payments
Always Fair - Free Post - Fast Payments - Great Reviews
"Quick and easy! What more could you want!"
Sharon Teeder - 26th February, 2021
"Great service again, good communication good prices gave me what i was quoted. Speedy payment Thank you"
Tracey - 25th February, 2021
"Easy to do and send. Just boxed up stuff sent it off and had the money about 4 days later"
Paul Scarlett - 20th February, 2021
"Awesome service from start to finish, would highly recommend these guys. Amazing guys"
Mr Guthrie - 20th February, 2021
"Absolutely brilliant process and great cash in exchange for games. It all worked perfectly"
Pam Black - 15th February, 2021
"Just brilliant and always helping"
Billy Osborne - 14th February, 2021
"Easy, smooth process. Very happy"
Lisa-Marie Penn - 10th February, 2021
"Good prices. Easy to send. Quick payment.They also made you aware of each step. Brilliant"
Joshua Notman - 8th February, 2021
"Very easy website, easy to send. Was contacted all way through. Excellent service Thank you"
W McMullen - 3rd February, 2021
 
CN: Cartoon Network Punch Time Explosion
3DS
A mysterious force is swapping and merging 9 Cartoon Network universes together, forcing unlikely partnerships and dastardly new alliances of evil. Dexter and the forces of good must piece together the inter-dimensional puzzle which is pulling the universes together before it is too late. Featuring the casts of some of Cartoon Network's most iconic shows. Cartoon Network Punch Time Explosion is the network's first-ever all-star brawler set to make its debut on the Nintendo 3DS. Fans can go toe-to-toe with characters from their favourite Cartoon Network shows including Ben 10, The Powerpuff Girls, Dexter's Laboratory, Chowder, Captain Planet, Samurai Jack and many more.
Specific References
EAN13

4020628509439
Check out what our customers say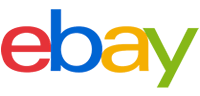 99% Positive
"Quick and easy! What more could you want!"
Sharon Teeder - 26th February, 2021
"Great service again, good communication good prices gave me what i was quoted. Speedy payment Thank you"
Tracey - 25th February, 2021
"Easy to do and send. Just boxed up stuff sent it off and had the money about 4 days later"
Paul Scarlett - 20th February, 2021
"Awesome service from start to finish, would highly recommend these guys. Amazing guys"
Mr Guthrie - 20th February, 2021
"Absolutely brilliant process and great cash in exchange for games. It all worked perfectly"
Pam Black - 15th February, 2021
"Just brilliant and always helping"
Billy Osborne - 14th February, 2021
"Easy, smooth process. Very happy"
Lisa-Marie Penn - 10th February, 2021
"Good prices. Easy to send. Quick payment.They also made you aware of each step. Brilliant"
Joshua Notman - 8th February, 2021
"Very easy website, easy to send. Was contacted all way through. Excellent service Thank you"
W McMullen - 3rd February, 2021