Sell games for cash
Search by Game Name + Platform or Barcode.
Search
Search and Sell Old Games
Ship
Free Post Label Provided
Get Paid
Quick and Safe Payments
Always Fair - Free Post - Fast Payments - Great Reviews
"Quick and easy! What more could you want!"
Sharon Teeder - 26th February, 2021
"Great service again, good communication good prices gave me what i was quoted. Speedy payment Thank you"
Tracey - 25th February, 2021
"Easy to do and send. Just boxed up stuff sent it off and had the money about 4 days later"
Paul Scarlett - 20th February, 2021
"Awesome service from start to finish, would highly recommend these guys. Amazing guys"
Mr Guthrie - 20th February, 2021
"Absolutely brilliant process and great cash in exchange for games. It all worked perfectly"
Pam Black - 15th February, 2021
"Just brilliant and always helping"
Billy Osborne - 14th February, 2021
"Easy, smooth process. Very happy"
Lisa-Marie Penn - 10th February, 2021
"Good prices. Easy to send. Quick payment.They also made you aware of each step. Brilliant"
Joshua Notman - 8th February, 2021
"Very easy website, easy to send. Was contacted all way through. Excellent service Thank you"
W McMullen - 3rd February, 2021
 
Adventure Time: Explore the Dungeon Because I Don't Know
3DS
Adventure Time: Explore the Dungeon Because I Don't Know! is a brand new action game from the creative minds of Pendleton Ward and is the follow-up to the mathematical, algebraic, and radical success of last year's IGN Editors' Choice recipient Adventure Time: Hey Ice King! Why'd You Steal Our Garbage?!!. The adventure begins with a completely new storyline staged in the Land of Ooo as players help Princess Bubblegum save the Candy Kingdom by exploring the mysteries surrounding a massive Secret Royal Dungeon. In Adventure Time: Explore the Dungeon Because I Don't Know!, play as multiple fan-favourite characters from the show with up to four players including Finn, Jake, Marceline, Ice King, and more and showcase your best attack moves with special abilities and skills to defeat baddies throughout the dungeon. Features: • Oh My Glob! You can play as many of your favourite adventure time characters!: Experience the radical fun of Adventure Time by playing fan-favourite characters, each with unique moves and an arsenal of creative attacks. • Investigate and Conquer the Secret Royal Dungeon: Help Princess Bubblegum and fight your way through 100 floors of a massive dungeon, avoiding treacherous hazards and defeating menacing enemies and bosses from the Adventure Time show! • Brand New Storyline from Show Creator: Series creator Pendleton Ward teams up again with developer WayForward for the biggest Adventure Time experience yet in an offbeat, fun adventure for fans of all ages. • Voiceovers from the Original TV Cast: For the first time, characters from the show come to life with voiceover provided by the award-winning original TV cast. • Grab Your Friends for Multiplayer Fun: Play in single player or share the experience and fun of Adventure Time with your best buds in four player, co-operative multiplayer on consoles. • Become Stronger by Kicking Some Digital Bootays: Equip Tokens for awesome ability boosts and arm your characters with Sub-Weapons to complement your attacks against some of the baddest enemies throughout the dungeon like Gunter's Kitten, Goliad and Stormo, Ice King, and Gumball Guardians.
Specific References
EAN13

3391891973205
Check out what our customers say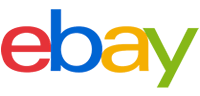 99% Positive
"Quick and easy! What more could you want!"
Sharon Teeder - 26th February, 2021
"Great service again, good communication good prices gave me what i was quoted. Speedy payment Thank you"
Tracey - 25th February, 2021
"Easy to do and send. Just boxed up stuff sent it off and had the money about 4 days later"
Paul Scarlett - 20th February, 2021
"Awesome service from start to finish, would highly recommend these guys. Amazing guys"
Mr Guthrie - 20th February, 2021
"Absolutely brilliant process and great cash in exchange for games. It all worked perfectly"
Pam Black - 15th February, 2021
"Just brilliant and always helping"
Billy Osborne - 14th February, 2021
"Easy, smooth process. Very happy"
Lisa-Marie Penn - 10th February, 2021
"Good prices. Easy to send. Quick payment.They also made you aware of each step. Brilliant"
Joshua Notman - 8th February, 2021
"Very easy website, easy to send. Was contacted all way through. Excellent service Thank you"
W McMullen - 3rd February, 2021