BUY OUR GAMES - SEE OUR SHOP
Sell games for cash
Search by Game Name + Platform or Barcode.
Search
Search and Sell Old Games
Ship
Free Post Label Provided
Get Paid
Quick and Safe Payments
Browse Full Catalogue
Always Fair - Free Post - Fast Payments - Great Reviews
We Buy Games
Retro & New
Nintendo, Playstation, Sega, & Xbox.
Live Prices
All of our prices are up to date.
Fair prices for your games all of the time.
Simple to use
We make selling games easy
Search by Platform, Title or Barcode.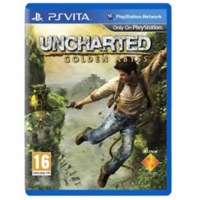  
Uncharted: Golden Abyss
Playstation Vita
Uncover the dark secret of a lost Spanish expedition massacred 400 years ago deep in Central America – and join legendary fortune hunter Nathan Drake in a brand new epic adventure for PlayStation Vita. Surrounded by temples, ruins and forgotten legends, Nathan finds himself caught in the middle of a bitter rivalry between old friend Jason Dante and Marissa Chase, granddaughter of the eminent archaeologist called in to investigate the site – who has mysteriously vanished without a trace. • Immerse yourself in an epic storyline enhanced by intuitive PS Vita controls: unravel the mysteries of the Golden Abyss using the touchscreen, rear touch pad and rear camera to examine artefacts and solve puzzles. • Join Nathan Drake in a full Uncharted adventure for the first time on a portable gaming system, brought to life through stunning environments, an engaging cast of characters and a cinematic storyline. • Explore forgotten ruins and hidden caverns, infiltrate deadly guerrilla camps and work together with Nathan's companions to solve puzzles and reach hidden areas.
Check out what our customers say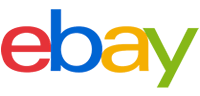 99% Positive
"Amazing experience with great service in COVID - 19"
Tommy Edwards - 18 Jun 2020
"Very prompt service and well received"
Scott Barton - 12 Jun 2020
"Very efficient company and easy to use!"
Marianne Vie 05 Jun 2020
"Great Customer Service. Would definitely use again"
Neil Dodson 28 May 2020