Sell games for cash
Search by Game Name + Platform or Barcode.
Search
Search and Sell Old Games
Ship
Free Post Label Provided
Get Paid
Quick and Safe Payments
Always Fair - Free Post - Fast Payments - Great Reviews
"Quick and easy! What more could you want!"
Sharon Teeder - 26th February, 2021
"Great service again, good communication good prices gave me what i was quoted. Speedy payment Thank you"
Tracey - 25th February, 2021
"Easy to do and send. Just boxed up stuff sent it off and had the money about 4 days later"
Paul Scarlett - 20th February, 2021
"Awesome service from start to finish, would highly recommend these guys. Amazing guys"
Mr Guthrie - 20th February, 2021
"Absolutely brilliant process and great cash in exchange for games. It all worked perfectly"
Pam Black - 15th February, 2021
"Just brilliant and always helping"
Billy Osborne - 14th February, 2021
"Easy, smooth process. Very happy"
Lisa-Marie Penn - 10th February, 2021
"Good prices. Easy to send. Quick payment.They also made you aware of each step. Brilliant"
Joshua Notman - 8th February, 2021
"Very easy website, easy to send. Was contacted all way through. Excellent service Thank you"
W McMullen - 3rd February, 2021
 
Abba: You Can Dance
Nintendo Wii
ABBA You Can Dance features 25 timeless songs, including "Dancing Queen," "Mamma Mia," "Fernando," "Waterloo," and "Take A Chance On Me," ABBA You Can Dance invites you to hit the dance floor and relive the golden era of pop music with one of world's biggest music sensations. Dance with up to four players or sing along; ABBA You Can Dance is unforgettable fun for friends and family of every generation. Key Features: • The Timeless Music of ABBA: Enjoy all the hits — 25 in all — from ABBA's rich catalogue of classic songs, now digitally remastered for Wii and your home entertainment system. • You Can Dance: Designed for the "Dancing Queen" or "Fernando" of the group, you can dance for fun or set a new top score to challenge yourself and others. Play any way you want with up to four friends. • Mini-Musical: Perform a story through the music of ABBA! Experience the magic as you play a role in a mini-musical arrangement of ABBA's songs. • Sing Along: Form a musical ensemble with up to two additional friends on vocals. Anyone can easily join in on the fun and follow along with the on-screen lyrics.
Check out what our customers say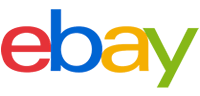 99% Positive
"Quick and easy! What more could you want!"
Sharon Teeder - 26th February, 2021
"Great service again, good communication good prices gave me what i was quoted. Speedy payment Thank you"
Tracey - 25th February, 2021
"Easy to do and send. Just boxed up stuff sent it off and had the money about 4 days later"
Paul Scarlett - 20th February, 2021
"Awesome service from start to finish, would highly recommend these guys. Amazing guys"
Mr Guthrie - 20th February, 2021
"Absolutely brilliant process and great cash in exchange for games. It all worked perfectly"
Pam Black - 15th February, 2021
"Just brilliant and always helping"
Billy Osborne - 14th February, 2021
"Easy, smooth process. Very happy"
Lisa-Marie Penn - 10th February, 2021
"Good prices. Easy to send. Quick payment.They also made you aware of each step. Brilliant"
Joshua Notman - 8th February, 2021
"Very easy website, easy to send. Was contacted all way through. Excellent service Thank you"
W McMullen - 3rd February, 2021