Sell games for cash
Search by Game Name + Platform or Barcode.
Search
Search and Sell Old Games
Ship
Free Post Label Provided
Get Paid
Quick and Safe Payments
Always Fair - Free Post - Fast Payments - Great Reviews
"Quick and easy! What more could you want!"
Sharon Teeder - 26th February, 2021
"Great service again, good communication good prices gave me what i was quoted. Speedy payment Thank you"
Tracey - 25th February, 2021
"Easy to do and send. Just boxed up stuff sent it off and had the money about 4 days later"
Paul Scarlett - 20th February, 2021
"Awesome service from start to finish, would highly recommend these guys. Amazing guys"
Mr Guthrie - 20th February, 2021
"Absolutely brilliant process and great cash in exchange for games. It all worked perfectly"
Pam Black - 15th February, 2021
"Just brilliant and always helping"
Billy Osborne - 14th February, 2021
"Easy, smooth process. Very happy"
Lisa-Marie Penn - 10th February, 2021
"Good prices. Easy to send. Quick payment.They also made you aware of each step. Brilliant"
Joshua Notman - 8th February, 2021
"Very easy website, easy to send. Was contacted all way through. Excellent service Thank you"
W McMullen - 3rd February, 2021
 
2014 FIFA World Cup Brazil
XBox 360
Experience all the Fun, Excitement, and Drama of Football's Greatest Event. Multiple improvements and innovations to the award-winning gameplay of FIFA 14, plus 100 new animations, make EA SPORTS 2014 FIFA World Cup Brazil the most accessible, fun, and exciting EA SPORTS FIFA title on Xbox 360 and PlayStation 3. Bring to life the world's greatest tournament by choosing from 203 National Teams in the deepest set of modes ever in a tournament title from EA SPORTS. Immerse yourself in the FIFA World Cup as you play in authentic Brazilian stadiums, and recognize the support of newly rendered crowds created to replicate the passion and pageantry of the 2014 FIFA World Cup Brazil. Features: • World Class Control. Control the ball in possession with an all-new control system using: - Response Dribbling - Turn quicker at every angle and keep the ball under control. Using the left trigger, fans will find success beating opponents at slow speeds with the new dribbling system. Plus, use all-new new flicks, dribbles, and a new Brazilian-inspired skill move to beat defenders. - Pinpoint Passing - Key passing improvements and new animations result in crisper, more accurate, direct, and responsive passing. Ground crosses, outside of the foot curling crosses, and personality given to clearances make moving the ball more satisfying and precise than ever. • Explosive Movement . Change direction on and off the ball with purpose and get to space. Players are able to accelerate, decelerate, and change direction quickly on and off the ball, as well as make tight dribble turns and close touches on the ball while dribbling at pace. • Set Piece Tactics. New tactics will have opponents fearing set pieces from the flank or during corner kicks. Using the D-pad players tell their teammates to make runs to the near post, far post, edge of the box, or have them crowd the keeper. • Adidas Ball Physics. EA SPORTS and Adidas partner to deliver the most realistic ball physics system on Xbox 360 and PlayStation 3. Taking physics data from the Adidas Innovation Lab in Herzogenaurach, Germany, EA SPORTS FIFA development team implemented it in EA SPORTS 2014 FIFA World Cup Brazil to give the Brazuca and other Adidas balls true-to-life flight and grass friction in the game. • New Penalty Kicks. Feel the drama of FIFA World Cup penalty kicks with new save animations and a shot tuning that puts players in control of their nation's fate. Penalty Kicks in the run of play now have players on the edge of the box and ready to rush at spilled shots. Also, distract the kick-taker by using Goalkeeper Antics to throw them off using a series of animations including wobbly-knees, matador, and shoot-it-there animations. • Over-the-Back Headers. Jump over your opponent's back to win the possession battle and head the ball. In one example – defenders can now jump over the back of a holding attacker to clear the ball to safety. • Adidas micoach Training. Complete Adidas micoach training sessions to boost in-game attributes for individual players on your team. Choose from six different attribute boosts and 18 different drills to improve your players' performance during the tournament.
Check out what our customers say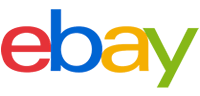 99% Positive
"Quick and easy! What more could you want!"
Sharon Teeder - 26th February, 2021
"Great service again, good communication good prices gave me what i was quoted. Speedy payment Thank you"
Tracey - 25th February, 2021
"Easy to do and send. Just boxed up stuff sent it off and had the money about 4 days later"
Paul Scarlett - 20th February, 2021
"Awesome service from start to finish, would highly recommend these guys. Amazing guys"
Mr Guthrie - 20th February, 2021
"Absolutely brilliant process and great cash in exchange for games. It all worked perfectly"
Pam Black - 15th February, 2021
"Just brilliant and always helping"
Billy Osborne - 14th February, 2021
"Easy, smooth process. Very happy"
Lisa-Marie Penn - 10th February, 2021
"Good prices. Easy to send. Quick payment.They also made you aware of each step. Brilliant"
Joshua Notman - 8th February, 2021
"Very easy website, easy to send. Was contacted all way through. Excellent service Thank you"
W McMullen - 3rd February, 2021