Sell games for cash
Search by Game Name + Platform or Barcode.
Search
Search and Sell Old Games
Ship
Free Post Label Provided
Get Paid
Quick and Safe Payments
Always Fair - Free Post - Fast Payments - Great Reviews
"Quick and easy! What more could you want!"
Sharon Teeder - 26th February, 2021
"Great service again, good communication good prices gave me what i was quoted. Speedy payment Thank you"
Tracey - 25th February, 2021
"Easy to do and send. Just boxed up stuff sent it off and had the money about 4 days later"
Paul Scarlett - 20th February, 2021
"Awesome service from start to finish, would highly recommend these guys. Amazing guys"
Mr Guthrie - 20th February, 2021
"Absolutely brilliant process and great cash in exchange for games. It all worked perfectly"
Pam Black - 15th February, 2021
"Just brilliant and always helping"
Billy Osborne - 14th February, 2021
"Easy, smooth process. Very happy"
Lisa-Marie Penn - 10th February, 2021
"Good prices. Easy to send. Quick payment.They also made you aware of each step. Brilliant"
Joshua Notman - 8th February, 2021
"Very easy website, easy to send. Was contacted all way through. Excellent service Thank you"
W McMullen - 3rd February, 2021
 
Air Conflicts: Secret Wars
XBox 360
Air Conflicts: Secret Wars provides a diverse range of missions, including air space clearance operations, ground-based target bombardment, enemy convoy assaults, and reconnaissance, escort and patrol flights. After each successful mission players will be able to upgrade their flight capabilities, enhance their aircraft and select highly-skilled co-pilots. Air Conflicts: Secret Wars provides two unique control modes - arcade and simulation. The combat aircraft controls are simplified in arcade, whilst simulation offers a challenging, true-to-life control scheme. In addition to the solo campaign missions, Air Conflicts: Secret Wars also offers several multiplayer modes for up to eight players that can be played on a local network and online. Features: • More than 40 varied missions provide combat, stealth and exploratory game play. • Several multiplayer modes, local and via internet for up to four players. • Machine gun your enemies, dog fight, bomb ground targets and rocket ground troops and enemy vehicles. • Seven campaigns, each based upon a resistance movement of the second world war. • Action-packed game play delivers the excitement of aerial combat in a manner accessible to everyone. • Over twenty different landscapes, each individually detailed with period precision. • Pilot more than fifteen aircraft, in both World War One and World War Two settings.
Check out what our customers say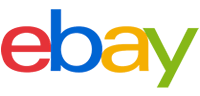 99% Positive
"Quick and easy! What more could you want!"
Sharon Teeder - 26th February, 2021
"Great service again, good communication good prices gave me what i was quoted. Speedy payment Thank you"
Tracey - 25th February, 2021
"Easy to do and send. Just boxed up stuff sent it off and had the money about 4 days later"
Paul Scarlett - 20th February, 2021
"Awesome service from start to finish, would highly recommend these guys. Amazing guys"
Mr Guthrie - 20th February, 2021
"Absolutely brilliant process and great cash in exchange for games. It all worked perfectly"
Pam Black - 15th February, 2021
"Just brilliant and always helping"
Billy Osborne - 14th February, 2021
"Easy, smooth process. Very happy"
Lisa-Marie Penn - 10th February, 2021
"Good prices. Easy to send. Quick payment.They also made you aware of each step. Brilliant"
Joshua Notman - 8th February, 2021
"Very easy website, easy to send. Was contacted all way through. Excellent service Thank you"
W McMullen - 3rd February, 2021