Sell games for cash
Search by Game Name + Platform or Barcode.
Search
Search and Sell Old Games
Ship
Free Post Label Provided
Get Paid
Quick and Safe Payments
Always Fair - Free Post - Fast Payments - Great Reviews
"Quick and easy! What more could you want!"
Sharon Teeder - 26th February, 2021
"Great service again, good communication good prices gave me what i was quoted. Speedy payment Thank you"
Tracey - 25th February, 2021
"Easy to do and send. Just boxed up stuff sent it off and had the money about 4 days later"
Paul Scarlett - 20th February, 2021
"Awesome service from start to finish, would highly recommend these guys. Amazing guys"
Mr Guthrie - 20th February, 2021
"Absolutely brilliant process and great cash in exchange for games. It all worked perfectly"
Pam Black - 15th February, 2021
"Just brilliant and always helping"
Billy Osborne - 14th February, 2021
"Easy, smooth process. Very happy"
Lisa-Marie Penn - 10th February, 2021
"Good prices. Easy to send. Quick payment.They also made you aware of each step. Brilliant"
Joshua Notman - 8th February, 2021
"Very easy website, easy to send. Was contacted all way through. Excellent service Thank you"
W McMullen - 3rd February, 2021
 
Air Conflicts: Vietnam
XBox 360
Air Conflicts: Vietnam is an arcade-styled air-combat game that immerses players in the harrowing skies over Vietnam. Take to the air in screaming fighter jets or grab the controls of devastating helicopter gunships as you shatter enemy encampments with explosive ordinance, decimate North Vietnamese ace fighter squadrons, escort bombers as they deliver their deadly payload, or rescue stranded soldiers and deliver support troops to the ever-changing front lines of the vicious battlefield. Features: • Live a thrilling wartime narrative. In an epic single-player campaign, filled with heroic moments and the darker side of war, your performance in air combat and support missions drives the story from the initial escalation of tension, through key battles of the Vietnam War and, ultimately, the fall of Saigon. • Jump into the cockpit for instant action. Pilot and customise more than 20 planes and – for the first time in the Air Conflict series – helicopters, including the workhorse UH-1 "Huey" Iroquois, fire-breathing AH-1 Cobra attack gunships, the devastating F4 Phantom and F104 Starfighter jets, plus fearsome enemy MIG fighter jets. • Lead your squadron to victory. Command up to four jets or helicopters, maximizing their unique abilities to complete challenging objectives, while earning experience, levelling up and improving your leadership and air combat skills. • Challenge your friends for air supremacy. Play up to eight online opponents in nail-biting, fast paced capture-the-flag, deathmatch and team deathmatch air battles. • Get your groove on. As you test your pilot skills against AI or human opponents, treat your ears to a cool rock soundtrack in the style of vintage Vietnam-era tunes.
Check out what our customers say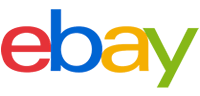 99% Positive
"Quick and easy! What more could you want!"
Sharon Teeder - 26th February, 2021
"Great service again, good communication good prices gave me what i was quoted. Speedy payment Thank you"
Tracey - 25th February, 2021
"Easy to do and send. Just boxed up stuff sent it off and had the money about 4 days later"
Paul Scarlett - 20th February, 2021
"Awesome service from start to finish, would highly recommend these guys. Amazing guys"
Mr Guthrie - 20th February, 2021
"Absolutely brilliant process and great cash in exchange for games. It all worked perfectly"
Pam Black - 15th February, 2021
"Just brilliant and always helping"
Billy Osborne - 14th February, 2021
"Easy, smooth process. Very happy"
Lisa-Marie Penn - 10th February, 2021
"Good prices. Easy to send. Quick payment.They also made you aware of each step. Brilliant"
Joshua Notman - 8th February, 2021
"Very easy website, easy to send. Was contacted all way through. Excellent service Thank you"
W McMullen - 3rd February, 2021