Sell games for cash
Search by Game Name + Platform or Barcode.
Search
Search and Sell Old Games
Ship
Free Post Label Provided
Get Paid
Quick and Safe Payments
Always Fair - Free Post - Fast Payments - Great Reviews
"Quick and easy! What more could you want!"
Sharon Teeder - 26th February, 2021
"Great service again, good communication good prices gave me what i was quoted. Speedy payment Thank you"
Tracey - 25th February, 2021
"Easy to do and send. Just boxed up stuff sent it off and had the money about 4 days later"
Paul Scarlett - 20th February, 2021
"Awesome service from start to finish, would highly recommend these guys. Amazing guys"
Mr Guthrie - 20th February, 2021
"Absolutely brilliant process and great cash in exchange for games. It all worked perfectly"
Pam Black - 15th February, 2021
"Just brilliant and always helping"
Billy Osborne - 14th February, 2021
"Easy, smooth process. Very happy"
Lisa-Marie Penn - 10th February, 2021
"Good prices. Easy to send. Quick payment.They also made you aware of each step. Brilliant"
Joshua Notman - 8th February, 2021
"Very easy website, easy to send. Was contacted all way through. Excellent service Thank you"
W McMullen - 3rd February, 2021
 
Discover the true meaning of fear in Alien: Isolation, a survival horror set in an atmosphere of constant dread and mortal danger. Fifteen years after the events of Alien™, Ellen Ripley's daughter, Amanda enters a desperate battle for survival, on a mission to unravel the truth behind her mother's disappearance. As Amanda, you will navigate through an increasingly volatile world as you find yourself confronted on all sides by a panicked, desperate population and an unpredictable, ruthless Alien. Underpowered and underprepared, you must scavenge resources, improvise solutions and use your wits, not just to succeed in your mission, but to simply stay alive. Features: • Overcome an ever-present deadly threat – Experience persistent fear as a truly dynamic and reactive Alien uses its senses to hunt you down and respond to your every move. • Improvise to survive – Hack systems, scavenge for vital resources and craft items to deal with each situation. Will you evade your enemies, distract them or face them head on? • Explore a world of mystery and betrayal – Immerse yourself in the detailed setting of Sevastopol, a decommissioned trading station on the fringes of space. Encounter a rich cast of inhabitants in a world scarred by fear and mistrust.
Check out what our customers say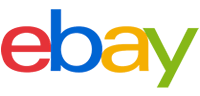 99% Positive
"Quick and easy! What more could you want!"
Sharon Teeder - 26th February, 2021
"Great service again, good communication good prices gave me what i was quoted. Speedy payment Thank you"
Tracey - 25th February, 2021
"Easy to do and send. Just boxed up stuff sent it off and had the money about 4 days later"
Paul Scarlett - 20th February, 2021
"Awesome service from start to finish, would highly recommend these guys. Amazing guys"
Mr Guthrie - 20th February, 2021
"Absolutely brilliant process and great cash in exchange for games. It all worked perfectly"
Pam Black - 15th February, 2021
"Just brilliant and always helping"
Billy Osborne - 14th February, 2021
"Easy, smooth process. Very happy"
Lisa-Marie Penn - 10th February, 2021
"Good prices. Easy to send. Quick payment.They also made you aware of each step. Brilliant"
Joshua Notman - 8th February, 2021
"Very easy website, easy to send. Was contacted all way through. Excellent service Thank you"
W McMullen - 3rd February, 2021