Sell games for cash
Search by Game Name + Platform or Barcode.
Search
Search and Sell Old Games
Ship
Free Post Label Provided
Get Paid
Quick and Safe Payments
Always Fair - Free Post - Fast Payments - Great Reviews
"Quick and easy! What more could you want!"
Sharon Teeder - 26th February, 2021
"Great service again, good communication good prices gave me what i was quoted. Speedy payment Thank you"
Tracey - 25th February, 2021
"Easy to do and send. Just boxed up stuff sent it off and had the money about 4 days later"
Paul Scarlett - 20th February, 2021
"Awesome service from start to finish, would highly recommend these guys. Amazing guys"
Mr Guthrie - 20th February, 2021
"Absolutely brilliant process and great cash in exchange for games. It all worked perfectly"
Pam Black - 15th February, 2021
"Just brilliant and always helping"
Billy Osborne - 14th February, 2021
"Easy, smooth process. Very happy"
Lisa-Marie Penn - 10th February, 2021
"Good prices. Easy to send. Quick payment.They also made you aware of each step. Brilliant"
Joshua Notman - 8th February, 2021
"Very easy website, easy to send. Was contacted all way through. Excellent service Thank you"
W McMullen - 3rd February, 2021
 
Anarchy Reigns Limited Edition
XBox 360
ANARCHY REIGNS is a heavy-hitting, action packed multiplayer brawler that puts players in the middle of the battle simultaneously. The game includes a diverse range of multiplayer modes to provide players with different challenges, including Tag Team battles and Battle Royal, where players can challenge others in a full-on fight for victory. - Online multiplayer with multiple action packed modes. - Multiple playable characters each with unique abilities and super powers. - Over-the-top battle, unique characters and bring the experience online.
Check out what our customers say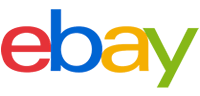 99% Positive
"Quick and easy! What more could you want!"
Sharon Teeder - 26th February, 2021
"Great service again, good communication good prices gave me what i was quoted. Speedy payment Thank you"
Tracey - 25th February, 2021
"Easy to do and send. Just boxed up stuff sent it off and had the money about 4 days later"
Paul Scarlett - 20th February, 2021
"Awesome service from start to finish, would highly recommend these guys. Amazing guys"
Mr Guthrie - 20th February, 2021
"Absolutely brilliant process and great cash in exchange for games. It all worked perfectly"
Pam Black - 15th February, 2021
"Just brilliant and always helping"
Billy Osborne - 14th February, 2021
"Easy, smooth process. Very happy"
Lisa-Marie Penn - 10th February, 2021
"Good prices. Easy to send. Quick payment.They also made you aware of each step. Brilliant"
Joshua Notman - 8th February, 2021
"Very easy website, easy to send. Was contacted all way through. Excellent service Thank you"
W McMullen - 3rd February, 2021