Coronavirus – COVID-19 We Are Open for Business.
Sell games for cash
Search by Game Name + Platform or Barcode.
Search
Search for your games or console
Sell
Sell it to us and checkout
Ship
We'll give you a free shipping label
Get Paid
Sit back and get paid
Browse Full Catalogue
Always Fair - Free Post - Fast Payments - Great Reviews
We Buy
3DS, Dreamcast, Gameboy, GameCube, Gameboy Advance, Master System, Megadrive, N64, NES, DS, Switch, Wii, PS1, PS2, PS3, PS4, Vita, PSP, Saturn, SNES, Wii U, Xbox, Xbox 360, Xbox One.
Live Prices
All of our prices are up to date.
Get a fair price for your games all of the time.
Simple to use
Selling your games couldn't be easier
You can search by Platform, Title or Barcode.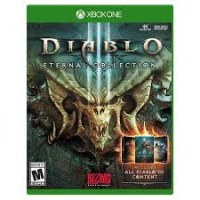  
Diablo III Eternal Collection
Xbox One
In the Time of the Ancients, the Worldly Realm was ruled by a God of pure evil, who enslaved all humankind under his Dominion. But fear turned to anger as rebellion grew in the hearts of men - until the dawn of the Great Rising, when the fight for freedom began. After a glorious victory that cast aside the Fallen God, humans dictated a new order... a world where no sin can ever be forgiven and redemption was not an option.Now, millennia later, the world trembles in fear as the Demonic Rhogar Legion returns from their dark realm, driven by a foul hunger for innocent spirits. Humanity, in a desperate last act, calls upon an unlikely defender - a convicted sinner, rejected by society and cast out of the light... a man known as Harkyn. Now, alongside his mentor, Kaslo, they must travel to the source of the Darkness... to face the Lords of the Fallen.Plunge into a fast paced action RPG with a complex and satisfying melee combat system where weapons, armour and skills directly influence the enemy's speed and attacks... if all else fails, lay waste to your foes using forbidden magic power. Features:• Diablo Eternal Collection features Diablo III, the Reaper of Souls expansion set and the Rise of the Necromancer pack - all together in one definitive volume. • Return to the mortal realms with deadly new powers of blood, bone and essence. The Rise of the Necromancer pack unearths a trove of new content, including the Necromancer hero class and two additional character slots. • Plus, it grants Necromancer-themed content for all your characters, including Wings of the Crypt Guardian, a Half-Formed Golem pet, a portrait frame, a banner shape and sigil, and a pennant. • Diablo III Signs of the end times draw powerful heroes from all over Sanctuary to rise up and defeat an evil reborn. • Diablo III Reaper of Souls Challenge Death itself as Malthael-Angel of Death-attempts to harness the infernal powers of the Black Soulstone. • Rise of the Necromancer Commanding the powers of blood, bone, and armies of undead, the Necromancer joins the fight.
Check out what our customers say Click on any logo to view feedback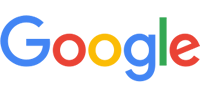 4.4/5 Stars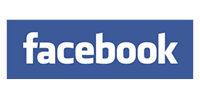 4.7/5 Stars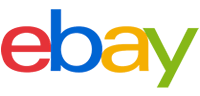 99% Positive
"Amazing experience with great service in COVID - 19"
Tommy Edwards - 18 Jun 2020
"Very prompt service and well received"
Scott Barton - 12 Jun 2020
"Very efficient company and easy to use!"
Marianne Vie 05 Jun 2020
"Great Customer Service. Would definitely use again"
Neil Dodson 28 May 2020