BUY OUR GAMES - SEE OUR SHOP
Sell games for cash
Search by Game Name + Platform or Barcode.
Search
Search and Sell Old Games
Ship
Free Post Label Provided
Get Paid
Quick and Safe Payments
Browse Full Catalogue
Always Fair - Free Post - Fast Payments - Great Reviews
We Buy Games
Retro & New
Nintendo, Playstation, Sega, & Xbox.
Live Prices
All of our prices are up to date.
Fair prices for your games all of the time.
Simple to use
We make selling games easy
Search by Platform, Title or Barcode.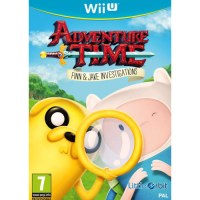  
Adventure Time: Finn and Jake Investigations
Wii U
What time is it? It's time to crack a case Adventure Time: Finn and Jake Investigations is an all-new, real-time, fully 3D action-oriented twist on the classic story-driven graphic adventure game. At the start of the game, Finn and Jake decide to carry on the profession of their parents, who were Professional Investigators. Confronted with mysterious Land of Ooo disappearances and strange events, players will interview colourful Ooo inhabitants, dispatch evil doers in fast-paced combat, solve mind-bending puzzles, explore secret and familiar locations, and genuinely feel as if they have stepped into their own personal episode of Adventure Time. Playing as Finn, with help from his best bro Jake, players will encounter an assortment of new and fan favourite characters from the show, including BMO, Abracadaniel, Lumpy Space Princess, Ice King, Gunter, Magic Man, Lemongrab, Tree Trunks, Starchy and more! The world of Adventure Time comes to life through amazingly cinematic 3D and voiceovers from the original cast. Sleuth your way through five cases set in the Land of Ooo, each of which plays out a separate story like an episode of the show. Are these cases related? If so, what do they all have in common? Features: • See the Adventure Time characters and familiar locations in visually stunning 3D. • Five unique mysteries for Finn and Jake to uncover. • Tackle puzzles by creatively using inventory objects and Jake's shape-shifting abilities. • Combat baddies with Finn and Jake, unique among adventure games (25% of gameplay). • Innovative gameplay that comes from exploration, creative puzzle-solving and interaction. • Single-player game with simple controls: Move, Attack, Interact and full character movement within the environment. • Engage with new and familiar Adventure Time characters, including fan-favourites. Peppermint Butler, Lumpy Space Princess, BMO, Magic Man, Lemongrab, Ice King, and Princess Bubblegum. • Play in an interactive Land of Ooo - between chapters players can embark on activities to collect stuff, find treasure, engage in more combat, poke around the Treehouse and other locations and talk to many familiar characters. • Characters come to life with voiceovers provided by the original show cast.
Check out what our customers say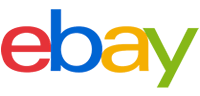 99% Positive
"Quick and easy! What more could you want!"
Sharon Teeder - 26th February, 2021
"Great service again, good communication good prices gave me what i was quoted. Speedy payment Thank you"
Tracey - 25th February, 2021
"Easy to do and send. Just boxed up stuff sent it off and had the money about 4 days later"
Paul Scarlett - 20th February, 2021
"Awesome service from start to finish, would highly recommend these guys. Amazing guys"
Mr Guthrie - 20th February, 2021
"Absolutely brilliant process and great cash in exchange for games. It all worked perfectly"
Pam Black - 15th February, 2021
"Just brilliant and always helping"
Billy Osborne - 14th February, 2021
"Easy, smooth process. Very happy"
Lisa-Marie Penn - 10th February, 2021
"Good prices. Easy to send. Quick payment.They also made you aware of each step. Brilliant"
Joshua Notman - 8th February, 2021
"Very easy website, easy to send. Was contacted all way through. Excellent service Thank you"
W McMullen - 3rd February, 2021