BUY OUR GAMES - SEE OUR SHOP
Sell games for cash
Search by Game Name + Platform or Barcode.
Search
Search and Sell Old Games
Ship
Free Post Label Provided
Get Paid
Quick and Safe Payments
Browse Full Catalogue
Always Fair - Free Post - Fast Payments - Great Reviews
We Buy Games
Retro & New
Nintendo, Playstation, Sega, & Xbox.
Live Prices
All of our prices are up to date.
Fair prices for your games all of the time.
Simple to use
We make selling games easy
Search by Platform, Title or Barcode.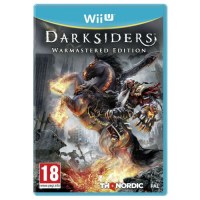  
Darksiders Warmastered Edition
Wii U
Deceived by the forces of evil into prematurely bringing about the end of the world, War – the first Horseman of the Apocalypse – stands accused of breaking the sacred law by inciting a war between Heaven and Hell. In the slaughter that ensued, the demonic forces defeated the heavenly hosts and laid claim to the Earth. Brought before the sacred Charred Council, War is indicted for his crimes and stripped of his powers. Dishonoured and facing his own death, War is given the opportunity to return to Earth to search for the truth and punish those responsible. Hunted by a vengeful group of Angels, War must take on the forces of Hell, forge uneasy alliances with the very demons he hunts, and journey across the ravaged remains of the Earth on his quest for vengeance and vindication. Features: • Apocalyptic Power – Unleash the wrath of War, combining brutal attacks and supernatural abilities to decimate all who stand in your way. • Extreme Arsenal – Wield a devastating arsenal of angelic, demonic and Earthly weapons; and blaze a trail of destruction atop Ruin, War's fiery phantom steed. • Epic Quest – Battle across the wastelands and demon-infested dungeons of the decimated Earth in your quest for vengeance and redemption. • Character Progression – Uncover powerful ancient relics, upgrade your weapons, unlock new abilities, and customize your gameplay style. • Battle Heaven and Hell – Battle against all who stand in your way - from war-weary angelic forces to Hell's hideous demon hordes.
Check out what our customers say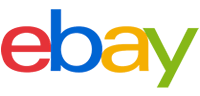 99% Positive
"Quick and easy! What more could you want!"
Sharon Teeder - 26th February, 2021
"Great service again, good communication good prices gave me what i was quoted. Speedy payment Thank you"
Tracey - 25th February, 2021
"Easy to do and send. Just boxed up stuff sent it off and had the money about 4 days later"
Paul Scarlett - 20th February, 2021
"Awesome service from start to finish, would highly recommend these guys. Amazing guys"
Mr Guthrie - 20th February, 2021
"Absolutely brilliant process and great cash in exchange for games. It all worked perfectly"
Pam Black - 15th February, 2021
"Just brilliant and always helping"
Billy Osborne - 14th February, 2021
"Easy, smooth process. Very happy"
Lisa-Marie Penn - 10th February, 2021
"Good prices. Easy to send. Quick payment.They also made you aware of each step. Brilliant"
Joshua Notman - 8th February, 2021
"Very easy website, easy to send. Was contacted all way through. Excellent service Thank you"
W McMullen - 3rd February, 2021