BUY OUR GAMES - SEE OUR SHOP
Sell games for cash
Search by Game Name + Platform or Barcode.
Search
Search and Sell Old Games
Ship
Free Post Label Provided
Get Paid
Quick and Safe Payments
Browse Full Catalogue
Always Fair - Free Post - Fast Payments - Great Reviews
We Buy Games
Retro & New
Nintendo, Playstation, Sega, & Xbox.
Live Prices
All of our prices are up to date.
Fair prices for your games all of the time.
Simple to use
We make selling games easy
Search by Platform, Title or Barcode.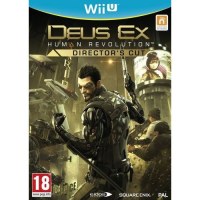  
Deus Ex: Human Revolution Directors Cut
Wii U
The early 21st Century: an era of unparalleled advancement in cybernetic technology. In the year 2027, it's not enough to be simply human – you must be something more, no matter the cost. Adam Jensen knows this all too well: cybernetically augmented against his will, Jensen finds himself drawn into a mysterious plot that threatens to turn the whole world upside down. This is Deus Ex: Human Revolution – Director's Cut on Wii U. Uncover the truth behind the conspiracy in a unique blend of stealth, action and RPG where you're in total control. Enhance Jensen's espionage capabilities to infiltrate locations while remaining unseen, or improve his combat functionality to take down scores of opponents in the blink of an eye. In this chaotic future, evolution becomes just another weapon. But never underestimate the consequences of your actions: every choice you make has a lasting impact on the world around you. Play the pacifist or go in all-guns blazing – it's your choice, and your reputation on the line. With the Wii U GamePad, Jensen's complete array of incredible abilities is at your fingertips. In the Neural Hub on the GamePad, choose your augmentations, experience immersive touch screen hacking, and leave notes and markers on an interactive map to navigate the world in unparalleled depth, among many more enhancements unique to Wii U. Gain a powerful new perspective with the second screen experience, or choose to play the whole game on the GamePad alone in Off-TV Play. Features: • An immersive adventure vastly enhanced for Wii U, with revamped gameplay, engrossing GamePad integration and more. • Experience an engaging story where your choices can drastically change the world around you. • Share screenshots, voice recordings and more with friends via Miiverse. • Over 8 hours of behind-the-scenes commentary and video.
Check out what our customers say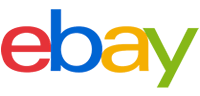 99% Positive
"Quick and easy! What more could you want!"
Sharon Teeder - 26th February, 2021
"Great service again, good communication good prices gave me what i was quoted. Speedy payment Thank you"
Tracey - 25th February, 2021
"Easy to do and send. Just boxed up stuff sent it off and had the money about 4 days later"
Paul Scarlett - 20th February, 2021
"Awesome service from start to finish, would highly recommend these guys. Amazing guys"
Mr Guthrie - 20th February, 2021
"Absolutely brilliant process and great cash in exchange for games. It all worked perfectly"
Pam Black - 15th February, 2021
"Just brilliant and always helping"
Billy Osborne - 14th February, 2021
"Easy, smooth process. Very happy"
Lisa-Marie Penn - 10th February, 2021
"Good prices. Easy to send. Quick payment.They also made you aware of each step. Brilliant"
Joshua Notman - 8th February, 2021
"Very easy website, easy to send. Was contacted all way through. Excellent service Thank you"
W McMullen - 3rd February, 2021