BUY OUR GAMES - SEE OUR SHOP
Sell games for cash
Search by Game Name + Platform or Barcode.
Search
Search and Sell Old Games
Ship
Free Post Label Provided
Get Paid
Quick and Safe Payments
Browse Full Catalogue
Always Fair - Free Post - Fast Payments - Great Reviews
We Buy Games
Retro & New
Nintendo, Playstation, Sega, & Xbox.
Live Prices
All of our prices are up to date.
Fair prices for your games all of the time.
Simple to use
We make selling games easy
Search by Platform, Title or Barcode.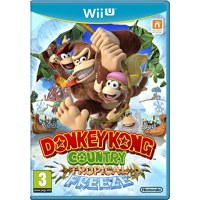  
Donkey Kong Country: Tropical Freeze
Wii U
The invading Snowmads have locked Donkey Kong Island in a deep freeze, and it's up to the Kongs to thaw things out! On your own or with a friend, swim, swing and spring through six brand new islands packed with hazards, hidden collectibles, and unforgettable boss encounters. In this adventure, the Kong's must reclaim their island from the dastardly Vikings of the northern seas. To do this, they need to set off on a journey around five different islands, plus the frozen Donkey Kong Island. This will be the first game in the series to be in HD, bringing glorious detail and expression to the world. Depending on the stage, you can swivel or move the camera around to view dynamic scenes while enjoying the rich gameplay. Along with Diddy Kong, Dixie Kong returns as a main character, while Cranky Kong is playable for the first time! Your abilities change depending on which partner you bring along, opening up new choices and possibilities. There's even a cooperative two-player mode, with each player controlling one of the characters and working together to progress through the game! Features: • Dixie Kong is back to join the adventure as a playable character alongside Diddy Kong. Either can buddy up with Donkey Kong, and each character offers a different game-play experience. • Explore new dynamic levels that twist, turn and transform in new ways. Plus enjoy spectacular views from the dynamic rotating camera. • On their journey to reclaim Donkey Kong Island, Donkey Kong and his friends travel across five islands with a variety of stages that include underwater areas and frozen environments. • Enhance Donkey Kong's exploration and unlock secrets with a new move that involves 'plucking' items right out of the ground. • Team up with friends in a cooperative multiplayer mode that lets two players share in the fun together.
Check out what our customers say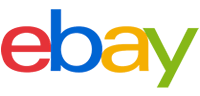 99% Positive
"Quick and easy! What more could you want!"
Sharon Teeder - 26th February, 2021
"Great service again, good communication good prices gave me what i was quoted. Speedy payment Thank you"
Tracey - 25th February, 2021
"Easy to do and send. Just boxed up stuff sent it off and had the money about 4 days later"
Paul Scarlett - 20th February, 2021
"Awesome service from start to finish, would highly recommend these guys. Amazing guys"
Mr Guthrie - 20th February, 2021
"Absolutely brilliant process and great cash in exchange for games. It all worked perfectly"
Pam Black - 15th February, 2021
"Just brilliant and always helping"
Billy Osborne - 14th February, 2021
"Easy, smooth process. Very happy"
Lisa-Marie Penn - 10th February, 2021
"Good prices. Easy to send. Quick payment.They also made you aware of each step. Brilliant"
Joshua Notman - 8th February, 2021
"Very easy website, easy to send. Was contacted all way through. Excellent service Thank you"
W McMullen - 3rd February, 2021