BUY OUR GAMES - SEE OUR SHOP
Sell games for cash
Search by Game Name + Platform or Barcode.
Search
Search and Sell Old Games
Ship
Free Post Label Provided
Get Paid
Quick and Safe Payments
Browse Full Catalogue
Always Fair - Free Post - Fast Payments - Great Reviews
We Buy Games
Retro & New
Nintendo, Playstation, Sega, & Xbox.
Live Prices
All of our prices are up to date.
Fair prices for your games all of the time.
Simple to use
We make selling games easy
Search by Platform, Title or Barcode.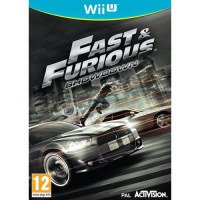  
Fast & Furious Showdown
Wii U
In true Fast & Furious form, players will get behind the wheel of the some of the hottest vehicles and race across epic locations around the globe. Players can team up through two-player co-op, and take part in a collection of high-stakes driving missions. The game provides the ability to switch between key roles from driver, gunman, tactician, to daredevil. Players can also build and modify their dream car with a variety of fantastic upgrades and performance perks. Also included is a Challenge Mode in which players can test their skill at completing over-the-top objectives and an online leader board allows racers to compare challenge scores with friends and gamers around the world for ultimate bragging rights. Become a part of the crew! Strap in and get ready for an intense ride as you team up to take down a dangerous international gang that can only be stopped by you and the rest of the Fast & Furious crew. Features: • Team Action Racing: Get behind the wheel of some of the world's most intense rides and take on high-stakes driving missions cooperatively with a friend or computer A.I. • Choose the Experience: Put skills to the test in Challenge Mode, an over-the-top game mode offering addictive objectives and high re-playability. • Diverse and customisable cars: Build your dream car and modify it with more than 50 awesome upgrades and performance perks. • Storyline that spans the franchise and travels the globe: Heists, hijacks and mayhem combine across 8 epic global locations, from Rio to LA to Moscow, in an original storyline that spans the entire Fast & Furious film franchise.
Check out what our customers say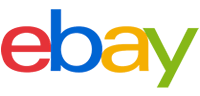 99% Positive
"Quick and easy! What more could you want!"
Sharon Teeder - 26th February, 2021
"Great service again, good communication good prices gave me what i was quoted. Speedy payment Thank you"
Tracey - 25th February, 2021
"Easy to do and send. Just boxed up stuff sent it off and had the money about 4 days later"
Paul Scarlett - 20th February, 2021
"Awesome service from start to finish, would highly recommend these guys. Amazing guys"
Mr Guthrie - 20th February, 2021
"Absolutely brilliant process and great cash in exchange for games. It all worked perfectly"
Pam Black - 15th February, 2021
"Just brilliant and always helping"
Billy Osborne - 14th February, 2021
"Easy, smooth process. Very happy"
Lisa-Marie Penn - 10th February, 2021
"Good prices. Easy to send. Quick payment.They also made you aware of each step. Brilliant"
Joshua Notman - 8th February, 2021
"Very easy website, easy to send. Was contacted all way through. Excellent service Thank you"
W McMullen - 3rd February, 2021