BUY OUR GAMES - SEE OUR SHOP
Sell games for cash
Search by Game Name + Platform or Barcode.
Search
Search and Sell Old Games
Ship
Free Post Label Provided
Get Paid
Quick and Safe Payments
Browse Full Catalogue
Always Fair - Free Post - Fast Payments - Great Reviews
We Buy Games
Retro & New
Nintendo, Playstation, Sega, & Xbox.
Live Prices
All of our prices are up to date.
Fair prices for your games all of the time.
Simple to use
We make selling games easy
Search by Platform, Title or Barcode.
 
Jump into the driver's seat of an assortment of anti-gravity vehicles, then put them through their paces in high octane competitions at 60 frames per second. Try to become a legend by besting all three of FAST Racing NEO's leagues, each of which ramps up the competition… and the speed! Tear through 16 winding, twisting tracks that showcase stunning locales and realistic weather conditions. Skid along the ice as your cockpit view is buffeted by heavy snowstorms, weave between skyscrapers in a rainy high-tech metropolis, and watch out for sandstorms that can blow you off course! Use either motion or traditional controls to steer around tight corners, weave around obstacles and soar over hazardous jumps. By changing your ship's phase you'll change its colour which, when matched with the coloured boost panels on the ground, gives you a quick burst of speed! You can even race on the Wii U GamePad screen with off-TV play. Racers can find even more competition waiting for them in FAST Racing NEO's multiplayer modes: take on up to seven other players online, compete locally with three other players in split-screen local multiplayer, and pit your best lap times against an online leaderboard. Think you can handle speeds like this? Find out in FAST Racing NEO, an adrenaline-pumping arcade racer for Wii U. Features: • Race anti-gravity vehicles in this lightning-fast arcade racer. • Zoom through 16 tracks set in canyons, alpine peaks, oceans, futuristic cities and more. • Master the art of boosting and phase switching to stay ahead of the competition. • Go head-to-head in online multiplayer for up to eight players. • Compete on the couch in four-player split-screen local multiplayer.
Check out what our customers say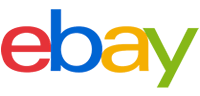 99% Positive
"Quick and easy! What more could you want!"
Sharon Teeder - 26th February, 2021
"Great service again, good communication good prices gave me what i was quoted. Speedy payment Thank you"
Tracey - 25th February, 2021
"Easy to do and send. Just boxed up stuff sent it off and had the money about 4 days later"
Paul Scarlett - 20th February, 2021
"Awesome service from start to finish, would highly recommend these guys. Amazing guys"
Mr Guthrie - 20th February, 2021
"Absolutely brilliant process and great cash in exchange for games. It all worked perfectly"
Pam Black - 15th February, 2021
"Just brilliant and always helping"
Billy Osborne - 14th February, 2021
"Easy, smooth process. Very happy"
Lisa-Marie Penn - 10th February, 2021
"Good prices. Easy to send. Quick payment.They also made you aware of each step. Brilliant"
Joshua Notman - 8th February, 2021
"Very easy website, easy to send. Was contacted all way through. Excellent service Thank you"
W McMullen - 3rd February, 2021