BUY OUR GAMES - SEE OUR SHOP
Sell games for cash
Search by Game Name + Platform or Barcode.
Search
Search and Sell Old Games
Ship
Free Post Label Provided
Get Paid
Quick and Safe Payments
Browse Full Catalogue
Always Fair - Free Post - Fast Payments - Great Reviews
We Buy Games
Retro & New
Nintendo, Playstation, Sega, & Xbox.
Live Prices
All of our prices are up to date.
Fair prices for your games all of the time.
Simple to use
We make selling games easy
Search by Platform, Title or Barcode.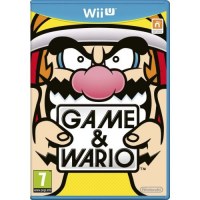  
Wario and his zany friends are back in Game & Wario, a brand new, colourful collection of crazy games exclusively for Wii U. The game utilises the unique setup of the Wii U GamePad controller and the TV screen in innovative and exciting ways for a Wario experience like no other that will keep you coming back for more! Using only the GamePad you can play up to 12 Single Player games and can also share the fun with friends or family in an additional four different games in Multiplayer Mode! Features: • In Single Player, there are 12 games to enjoy that turn your GamePad into a variety of different objects for different gameplay challenges. • In Camera, you're tasked with snapping photos of escaped criminals with your GamePad! The TV shows a busy street in Diamond City and holding up the GamePad allows you to take a closer look at the scene. Frame those crooks perfectly in your photos to catch them, and earn a high score! • In Gamer, take on the role of 9-Volt, a kid who's been sent to bed with his favourite handheld gaming system, but is desperate to get a high score… However his mum is trying to catch him in the act of staying up past his bedtime! While playing on the GamePad, you'll need to keep an eye on the TV screen to pretend to be fast asleep whenever his mum pounces! • Using only the GamePad you can share the fun with friends or family in 4 different games in the Multiplayer Mode! • In Fruit, up to 5 players play together in different roles: one player becomes a fruit thief, using the GamePad to work in secret as the others play agents and watch the TV screen to spot when the fruits disappear - made harder with bustling streets, passing traffic and smoky chimneys obscuring the view. At the end of the game, each of the agents pass around the GamePad to point out who they think is the thief; but only the most eagle-eyed may win as the line-up of would-be fruit thieves look rather similar!
Check out what our customers say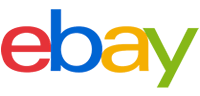 99% Positive
"Quick and easy! What more could you want!"
Sharon Teeder - 26th February, 2021
"Great service again, good communication good prices gave me what i was quoted. Speedy payment Thank you"
Tracey - 25th February, 2021
"Easy to do and send. Just boxed up stuff sent it off and had the money about 4 days later"
Paul Scarlett - 20th February, 2021
"Awesome service from start to finish, would highly recommend these guys. Amazing guys"
Mr Guthrie - 20th February, 2021
"Absolutely brilliant process and great cash in exchange for games. It all worked perfectly"
Pam Black - 15th February, 2021
"Just brilliant and always helping"
Billy Osborne - 14th February, 2021
"Easy, smooth process. Very happy"
Lisa-Marie Penn - 10th February, 2021
"Good prices. Easy to send. Quick payment.They also made you aware of each step. Brilliant"
Joshua Notman - 8th February, 2021
"Very easy website, easy to send. Was contacted all way through. Excellent service Thank you"
W McMullen - 3rd February, 2021